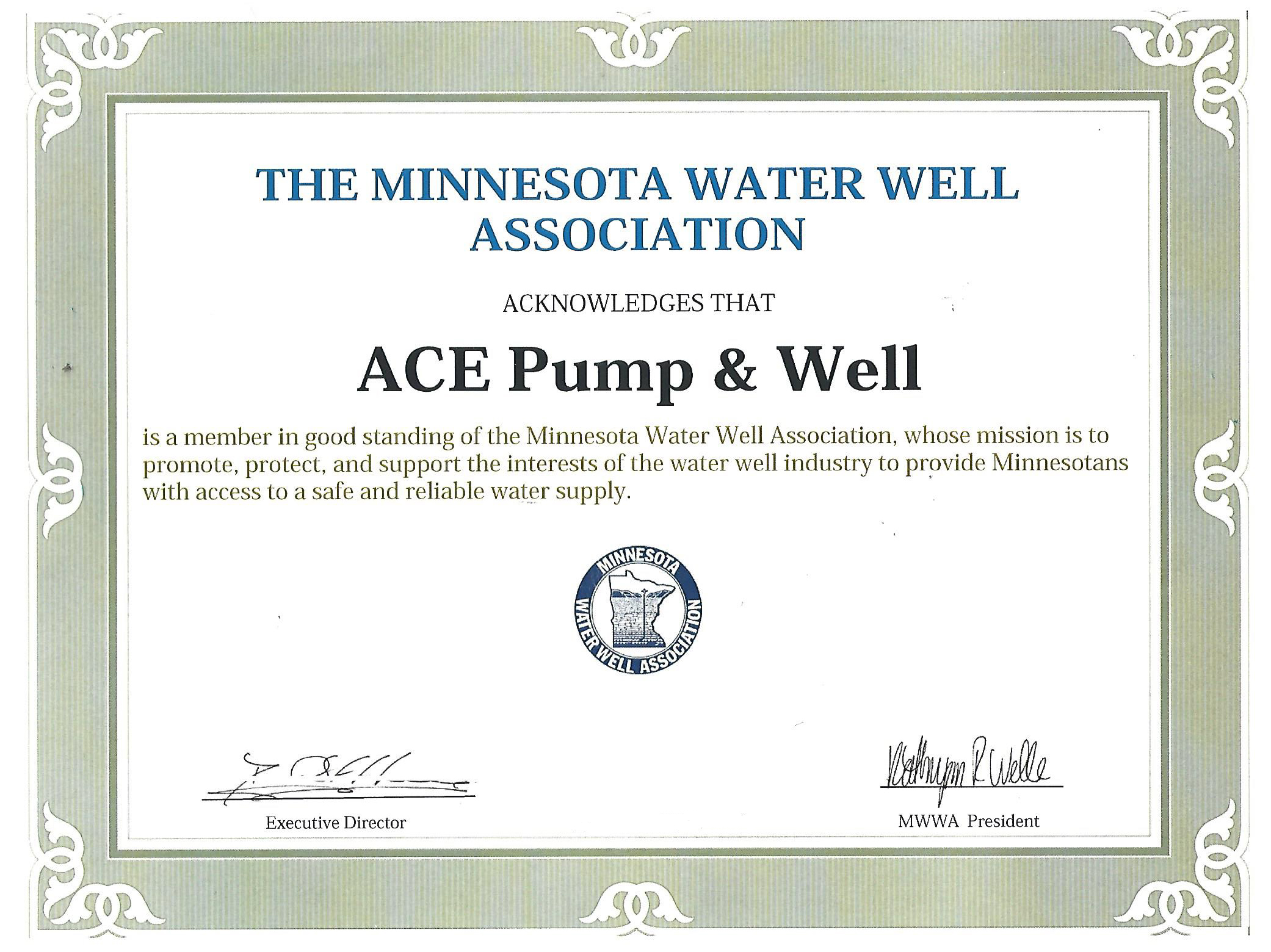 With over four decades in the business, a wide range of services and products and membership with the Minnesota Water Well Association, Ace Pump & Well has the experience, versatility and resources you need for quality well service and well pump repair in Isanti County, MN. As a family owned local business, we also have the friendly, personable customer service skills that you want from someone working on your property.
Whether you need pressure tank service or water pump replacement in Isanti County, MN, Ace Pump & Well is fully licensed and here to help. Here is a comprehensive list of the many effective services we have to offer:
Well pump service
Well pump replacement
Water pump installations
Well design
Well cleaning
Well consulting
Home inspection
Code update
Well drilling
Well pump repair
Well service
Pressure tank repair/replacement
Submersible pump service
Well sanitation
Trouble shooting
Well location
Underground water lines
Direct bore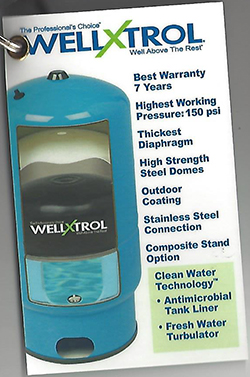 Ace Pump & Well is proud to use only the best products available to us, because we believe our customers deserve quality and longevity. We partner with the Well-X-Trol brand to bring you the following items:
Well components
Adapters
Drop pipes
Pressure tanks
Drop wires
Submersible and jet pumps
The quality of your water depends on the quality of your well, and the upkeep of your well pump and other well components makes a huge difference. When you need well service, please do not hesitate to get in touch with the team at Ace Pump & Well. You can reach us by calling 763-689-3040, or by visiting our Contact Us page for more information.